About us
We are a team of passionate experts. Our main goal is to provide services of the ultimate quality without compromise. This is the only way we can ensure the satisfaction of our patients/clients, and once the treatment is completed, we will invite them (with some exceptions) for regular check-ups to monitor the mostly positive prognosis of the procedures performed. This makes us enjoy our work even more.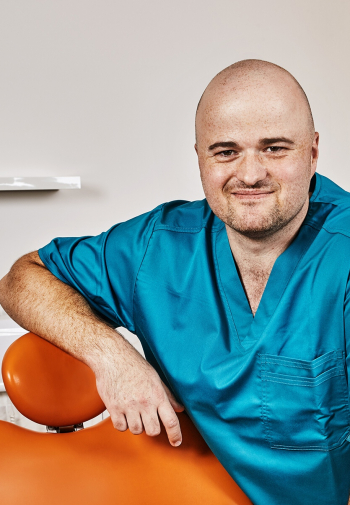 MUDr. Alexandr Ujec

Dentist
2008 – graduated from the Medical Faculty of Charles University in Plzeň
2010 – operator and chief physician of private dental office – MUDr. Alexandr Ujec
2011 – course in Aesthetic root extension, single-tool endodontics, hermetic 3D filling
2012 – course in Modern trends in dentistry, piezo surgery and Newtron® technology in periodontology, prosthetics, surgery and endodontics
2013 – Practical course in dental implantology
2015 – participation in and interdisciplinary presentation of cooperation in the lecture of MUDr. Jan Dražan at the Implantology Forum 2015 Prague
2014 – 2015 expert advisor and supervisor for the filming of the TV series Weddings in Venice, TV Prima, Core Production, s.r.o.
2019 – founded the company Stomatologie Ujec, s.r.o.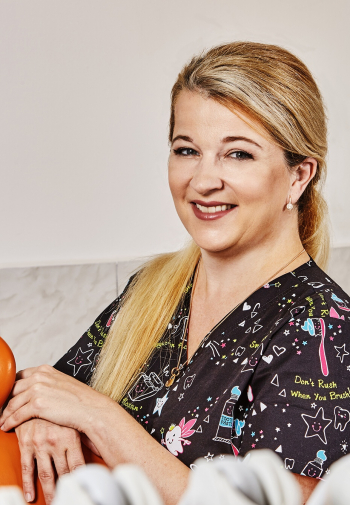 Jana Ujcová, DiS.

Dental hygienist
Secondary Medical School Ruská, Prague
Department of anaesthesiology and resuscitation, České Budějovice Hospital
Vascular surgery, Na Homolce Hospital
Neurosurgery, Na Homolce Hospital
Prague Dental Clinic, dental nurse
Asklepion, clinic of prof. MUDr. Roman Šmucler, CSc., assistant to MUDr. Petr Barták
Private dental practice – MUDr. Alexandr Ujec, dental nurse
Private tertiary vocational school of Medicine, specialisation in dental hygiene
Dental hygienist at Stomatologie Ujec, s.r.o.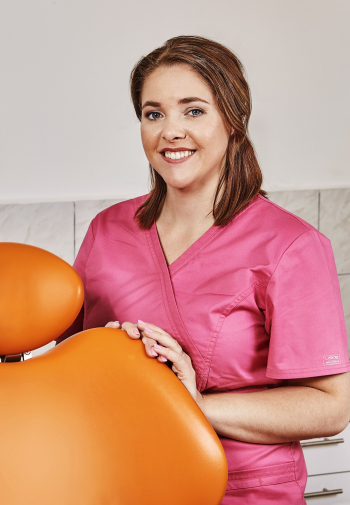 Kristýna Macháčková

Dental nurse
Secondary Medical School, specialisation as dental technician
Keramika Kulovaný, s.r.o. – specialisation in aesthetic fixed prosthetics
Stomatologie Ujec, s.r.o.